The Definitive Biography of The Maestro of Rock
Hit Songwriter ~ Legendary Lead Guitar Player ~ Award Winning Author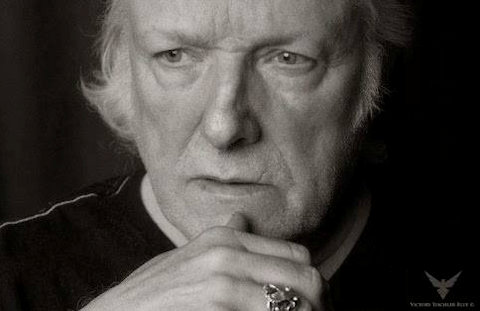 The ultimate secret weapon behind the music from rock's golden '70s era, Dick Wagner played the role of songwriter genius, guitarist to the stars, and a lynchpin that bonded one of the most successful guitar duos in history along with partner Steve Hunter. In his later years, Wagner came to be known to fans and friends as, "The Maestro of Rock," Wagner's songs and lead guitar have been featured on more than 350 renowned albums, garnering more than 35 Platinum and Gold records, BMI songwriter awards, and numerous prestigious international awards. The Detroit area native helped define an era in rock history by playing lead guitar or writing songs for Alice Cooper, Aerosmith, Kiss, Lou Reed, The Frost, Peter Gabriel, Meat Loaf, Steve Perry, Etta James, Rod Stewart, Tina Turner, Air Supply, Hall & Oates, Ringo Starr, Guns & Roses, Tori Amos, Frank Sinatra and dozens of others.
If that isn't enough stardust to open up a musical discussion in every imaginable style and taste, simple Internet searches won't give you a deeper glimpse behind the wit, wisdom and heart of a man that took each job seriously—from his chording, to his vocals, his arrangements, soloing, to even his philanthropist hopes, as well as his…partying. Wagner was the embodiment of an artist that could pull a room together and create new levels of excitement in terms of self-musical drive as well as sharing in the fun.
Not just legendary for his groundbreaking collaborations with Alice Cooper, Wagner was musical director, lead guitarist and co-writer of the icon's biggest hits, including "Only Women Bleed," "You and Me," "I Never Cry," and "Welcome To My Nightmare." Wagner was Cooper's right-hand man on such albums as, Welcome to My Nightmare, Alice Cooper Goes to Hell, Lace and Whiskey, From the Inside, and DaDa. Wagner was the spark-plug conductor that allowed the space and framework for Cooper to create the Alice Cooper we all have come to know him as now. Together, Cooper and Wagner co-wrote the majority of Cooper's top selling singles and albums, including more than 50 songs featured on 60 Alice Cooper albums released worldwide.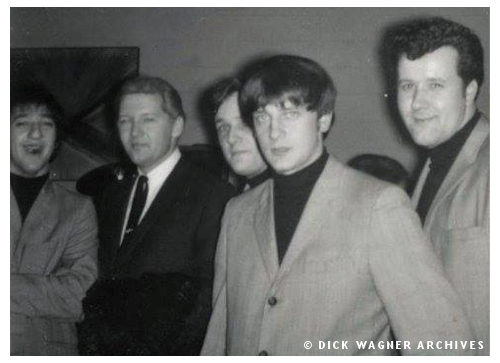 As a teenage musician living an hour north of Detroit Michigan, Dick Wagner enjoyed his first taste of "big time show biz," when he was asked to play guitar as backup for some of his musical heroes, including Jerry Lee Lewis, Roy Orbison and Little Richard. Michigan public first took notice of Wagner's talent in 1964, when he formed the band The Bossmen, whose songs like "Baby Boy" were #1 radio favorites in Michigan. Soon Wagner was writing and producing for other Michigan bands. In the late 1960s, as Wagner's work became more complex and featured a harder and more melodic edge, he formed the wildly popular band The Frost, recording his first three Billboard charted albums and drawing enthusiastic crowds to hear songs like "Mystery Man" and "Rock and Roll Music."
Wagner moved to New York in 1972 to form Ursa Major, a seminal rock band and power trio that recorded one, self-titled, defining album for RCA. The raw musical power and artistry of Ursa Major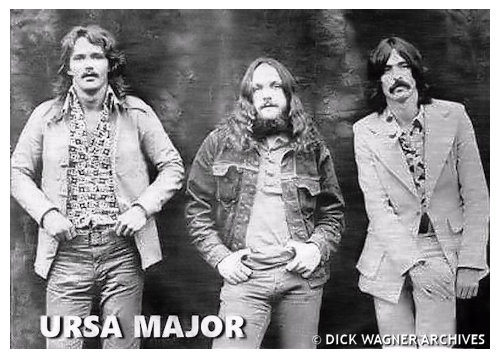 inspired a generation of rock musicians and remains an influential album for today's musicians. Little known factoid: the short-lived original Ursa Major lineup included Wagner on guitar and then unknown, Billy Joel on keyboards. Also in 1972, producer Bob Ezrin brought Wagner in to play lead guitar solos on Cooper's breakthrough School's Out album. Uncredited at the time, Wagner's sounds were attributed to the Alice Cooper Band. The Cooper-Wagner songwriting collaboration began with "I Love The Dead," released on Cooper's Billion Dollar Babies album, where the team began a prolific collaboration that spanned several decades as preciously noted. Together, the songwriting team wrote seven out of nine of Cooper's Top 10 hit singles.
By this time, Wagner's guitar virtuosity captured the attention of Lou Reed, and he was invited to play on the album Berlin, and Lou's European tour in 1973 to back the album. Wagner assembled a powerhouse band including Steve Hunter and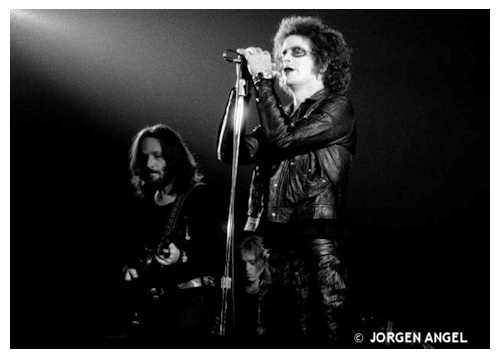 Wagner on dueling lead guitars, Prakash John on bass, Pentti Glan on drums, and Ray Colcord on keyboards. The live album, Rock N' Roll Animal, recorded at the Brooklyn Academy of Music, remains one of the most celebrated and influential guitar albums in rock history. Lauded by Rolling Stone, Billboard, and the international press, Rock 'N' Roll Animal was described by renowned music critic, Robert Christgau: "This is a live album with a reason for living."
Leaving Lou Reed in 1974, Wagner moved the entire Rock N Roll Animal band over to play with Cooper. The first full album written and recorded by the Cooper-Wagner team, "Welcome to My Nightmare," spawned a number of Top 10 singles.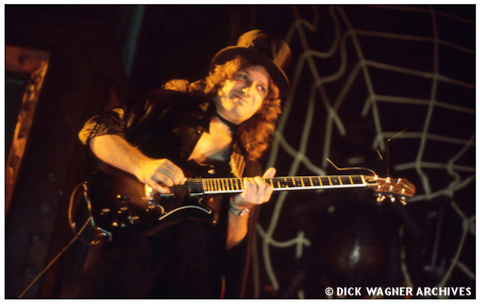 The Welcome to My Nightmare tour, with a road crew of more than 45 persons, private jets, technical wizardry, theatrical showmanship, and extravagant staging and lighting, became the biggest and highest grossing rock tour of its time. Shock rock was born. A game changer in terms of production, musicality, and touring, setting the bar for other artists to reach.
With Wagner's studio walls lined with gold and platinum awards, he writes with the observant eye of a world traveled artist. Asked what song he is most proud of, Wagner recounts this story... In the late 1980's, he was commissioned to write music by the San Antonio Commission on Child Abuse. Wagner's poignant composition, "Remember the Child," painfully reflects the pain of child abuse, written from the first person soul of a child. Renowned author/lecturer John Bradshaw discovered the song and chose it as his theme for the Emmy nominated PBS special, Homecoming. The song has since become the anthem for tens of thousands who have been scarred by child abuse, and is a catalytic tool used by many therapists in helping their patients access their hidden suffering of childhood trauma.
As he made his homecoming to Saginaw, Michigan, to begin his next phase of music and mental clarity in the '90s, Wagner's Remember The Child was a poignant staple in his career that had been weaving between his post-Cooper touring years. Songwriting stints ran from his late 70's solo album (Richard Wagner, Atlantic Records), time with Rocky Horror lead Tim Curry's solo music career, a massive single for Air Supply in the '80s ("Just As I Am"), to one-offs again with Cooper and even a stab at writing with Steve Perry that never saw the light of day.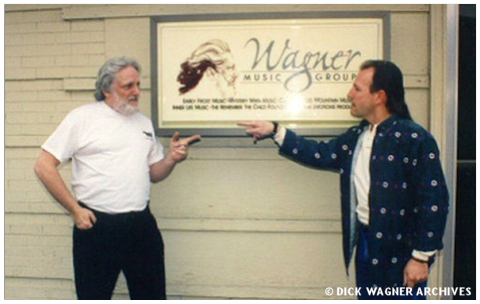 Wagner's abundant artistry had lined him up for a community offering in uncertain times. He formed Downtown Digital Studios along with Manager Mary Ann Reynolds-Burtt, at the cusp of technology between old school tape recording, bridging Digital Audio Tape (DAT) machines and the eventual onslaught of Digital Audio Workstations (DAW's) such as Pro Tools and Cubase. He offered his studio to the community hoping to rebuild the scene that was once a hot-bed of creativity. Always ahead of the curve, Downtown Digital was unmatched in its time as a studio in mid-Michigan and hosted many personal reunion connections for Wagner in an important time of change. From The Bossmen, The Frost, The Cherry Slush, Mark Farner (Grand Funk, ex-Bossmen), and Steve Hunter, to producing local artists Matt Besey, Mixed Generation, Church Of The Open Bottle, his sister Christine Smith, and son's band Brother Love, and more, Wagner was able to rebuild his ideals, acquaintances and re-assure himself of his abilities when the chips were at their lowest for his role in the ever-changing music industry.
In 2005, Wagner relocated to Phoenix to form a new production company, Desert Dreams Productions, LLC, with partners, Susan Michelson and Alex Cyrell, entrepreneurs and founders of Imminent Systems and Future Primitive Designs. A full-service record label and artist management company, Desert Dreams specializes in "Music Production and Artist Development for the extraordinary Artist."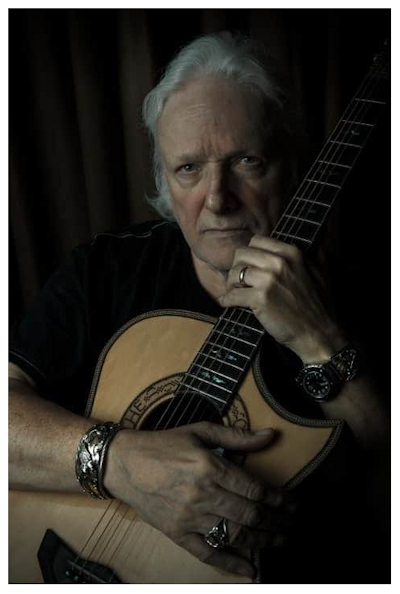 SURVIVOR: But Wagner's big story is also that of survival—both personal and professional. Wagner had already survived two heart attacks (one DOA), a stroke, a paralyzed left arm, kidney failure, diabetes, a pacemaker, and more. But his health continued to deteriorate. For more than eight years, he suffered from a bevy of undiagnosed issues. Physically disabled and unable to play guitar, he was left feeling hopeless and "drying up in the desert." And then, in 2010, a CT scan revealed that Wagner was suffering from Normal Pressure Hydrocephalus (NPH) ‒ a treatable condition with excellent prognosis. Wagner consulted with renowned neurosurgeon, Dr. Joseph Zabramski at Barrow Neurological Institute in Phoenix AZ. Zabramski wittily greeted Wagner with, "Dick Wagner, I love your guitar solos! And by the way, you have hydrocephalus." In 2011, "Dr. Z" performed two brain surgeries on "the Maestro." With a permanent shunt in his brain, Wagner's recovery felt miraculous. Within hours, his dire symptoms receded, and he found that ‒ not only could he walk again, but he could also play guitar again! Only five weeks after brain surgery, Wagner was back on the road touring with his 7-piece rock band. Wagner's return to live performance has been a celebration of packed venues, overjoyed fans and critical media acclaim.
Nearly fifty years after launching his storied and dynamic career, hit songwriter, guitar virtuoso, producer, and award-winning author, Dick Wagner, remains a brilliant inspiration, leaving behind a blueprint of a once vibrant creative force. Whether rock, blues, country, jazz or spiritual, Wagner's songs continue to detail the essence of life. His guitar playing continues to stimulate guitarists worldwide, and his production values recall the era of great songs with memorable melodies and universally accessible lyrics.
Along with his work for St. Jude Children's Research Hospital and charitable organizations supporting women and children, Dick Wagner was the First Ambassador for Guitars4vets.org, and National Spokesperson for the Hydrocephalus Association www.HydroAssoc.org. Wagner actively supported the programs of Franciscan monk, Brother Al Mascia, www.brotheral.com in his Bicycle Ministry and Care'avan, serving the poor and homeless in the Detroit area. His vision with these groups has evolved into The Dick Wagner "Remember The Child" Memorial Fund - which provides children in hospitals long term, with music lessons, therapy and more. His attention to details within the music was mirrored in his love and appreciation of his fans. His heart was worn on his sleeve and it continues to beat amongst new fans, years beyond his passing.
Revised & edited by Scott Baker, 2020.